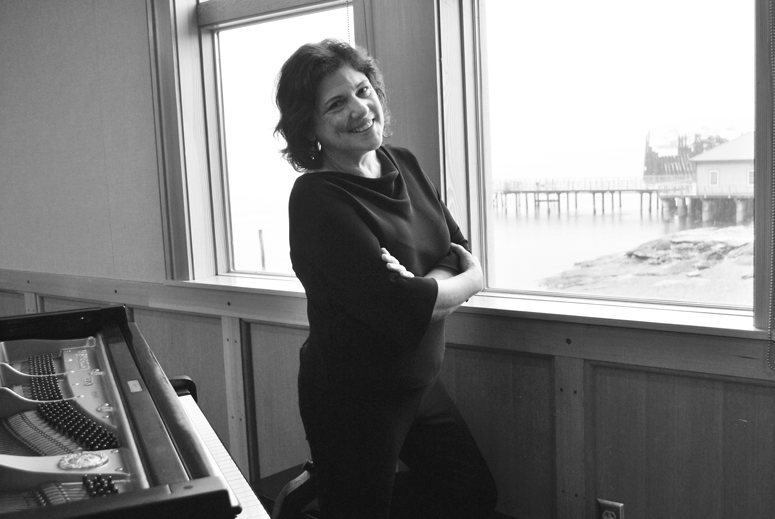 Accompanist Lisa Lanza earned her BA in Music from Central Washington University and her Masters of Music in Piano Performance and Accompaniment from The University of Redlands. After completing her formal education she embarked on her career as an accompanist, working her way back to the Northwest with opera companies such as Inland Opera, Orange County Opera, Eugene Opera and Seattle Opera. As a musical theater accompanist she played for several seasons at The Village Theater in Issaquah and Seattle's Civic Light Opera.
Eager to return to her practice of the classics, she moved to Port Townsend in 1988 when her day job at Seattle Landmark Standard Records and Hi-Fi expired. Participation in the Portland Piano Festival led to studies abroad with Paul Roberts at the Guildhall School of Music in London and with Maria João Pires at "Belgais" in Portugal.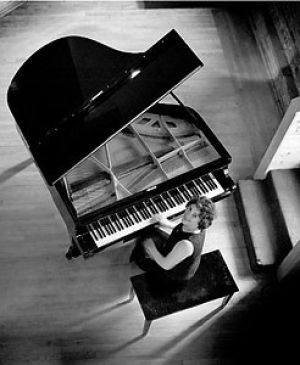 Performances on the Olympic Peninsula include Concerts at the Barn with the Olympic Music Festival, The Bloedel Reserve music series, soloist with the Port Townsend Community Orchestra and solo recitals at The Rose Theatre in Port Townsend and Port Ludlow Beach Club. As a performing member of The Ladies Musical Club in Seattle she has given recitals at the Seattle Art Museum, The Frye Museum and others.
Ms. Lanza has three solo piano recordings, Postcards to Home (2001), "Barcarolle – piano music of Frederic Chopin" (2006) and "Music Facing Inward – piano music of Franz Liszt" (2008). These recordings are all available through her website at http://lisalanza.com
(top photo: Sally Chapin)