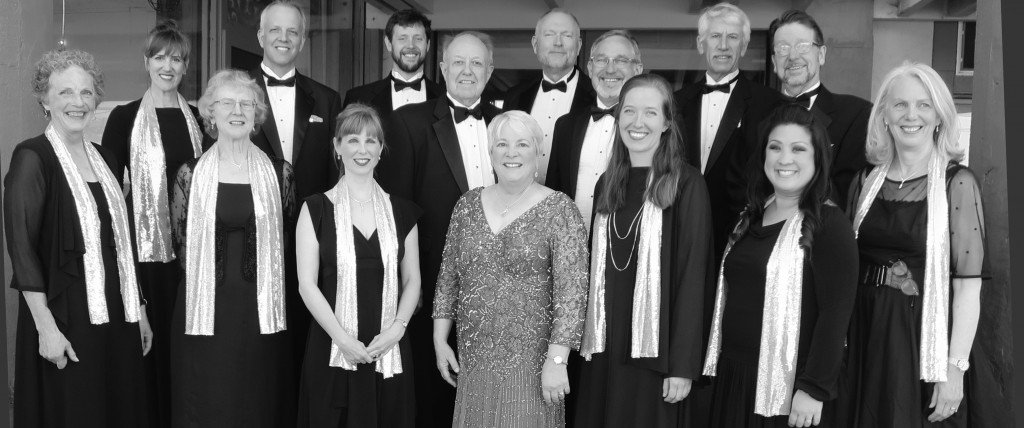 RainShadow's PTacappella made its debut as the Silver Screen Singers in the 2016 'Rainshadow at the Movies' concert. Continuing informally and singing in the Chorale on and in other smaller gigs around the region, the ensemble has evolved into a select ensemble under the Rainshadow Chorale umbrella.
We are on a break for now. We will let you know when we're back in the swing of things!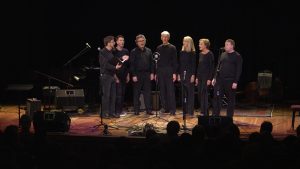 2016 – The first PTacappella performance at the Wheeler Theatre in Port Townsend as a benefit for KPTZ Radio 91.9. Singing two Joni Mitchell songs to  sell out crowds.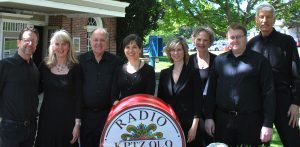 2017 – PTacappella just after performing for KPTZ  Radio 91.9 FM Benefit, singing 2 Beatles songs to another enthusiastic crowd! We hope this event returns someday!
2019 – PTacappella at the Old Alcohol Plant
2019 Tossed Salad on KPTZ Radio Holiday Extravaganza!