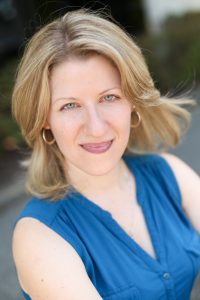 Laurie de Leonne, Artistic Director is a dynamic and vivacious choral conductor, composer, and chanteuse.  In her diverse musical career, she champions collaborative music adventures of all kinds and in differing genres and roles, building a variety of ensembles including Redmond Chorale where she has been the founding artistic director for more than a decade. She is the Artistic Director for RainShadow Chorale in Port Townsend and Seattle Metropolitan Singers.
An active composer, Laurie was the artist-in-residence for Cora Voce in Tacoma, WA in 2021-2022 and was the commissioned composer for WA ACDA's summer institute commissioning project.  Her music has been commissioned internationally and is published by Walton/GIA, Santa Barbara Music Publishers, and her own Dandelion Music Press.  Many of her pieces are featured in Project: Encore's vetted catalog of contemporary post-premiere choral compositions and two pieces were semifinalist and finalist in their divisions for The American Prize.  She is a contributing editor to NoteNova Music Publishing.
Laurie is a multi-instrumentalist and vocalist with several rock bands including Phase 5, Radio School, and the acoustic duo blurry may.  She enjoys performing as a guest artist-teacher in project-based adventures such as Summer Fling Vocal Ensemble, regional performing arts camps, karaoke and jam nights, local adjudicated music festivals, and professional and semiprofessional choral ensembles.  She teaches at Carden Country School, nurtures individual students in her own private vocal and piano studio, and is a past-president of Greater Seattle Choral Consortium.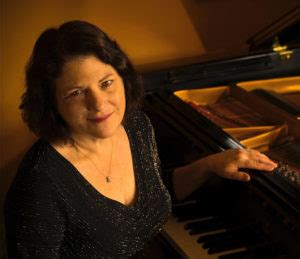 Lisa Lanza, Pianist is a local gem in our town! She earned her BA in Music from Central Washington University and her Masters of Music in Piano Performance and Accompaniment from The University of Redlands.
After completing her formal education she embarked on her career as an accompanist, working her way back to the Northwest with opera companies such as Inland Opera, Orange County Opera, Eugene Opera and Seattle Opera.
As a musical theater accompanist she played for several seasons at The Village Theater in Issaquah and Seattle's Civic Light Opera.
Eager to return to her practice of the classics, she moved to Port Townsend in 1988 when her day job at Seattle Landmark Standard Records and Hi-Fi expired. Participation in the Portland Piano Festival led to studies abroad with Paul Roberts at the Guildhall School of Music in London and with Maria João Pires at "Belgais" in Portugal.