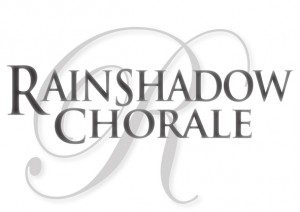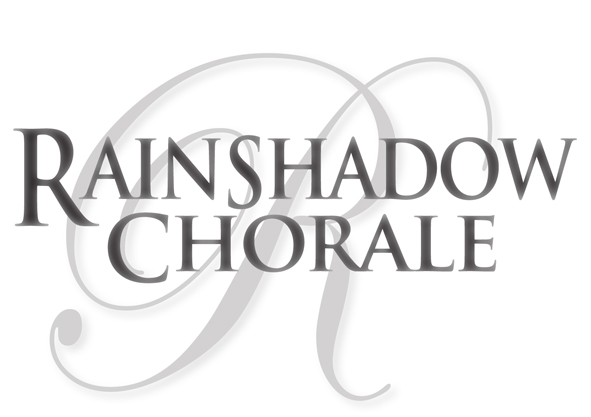 On a cold rainy night in early 1997, a handful of determined and talented musicians got together to talk about creating a small ensemble to sing serious choral arrangements. The idea was to have a hand-picked, top notch ensemble that would tackle tough music, and with this spark of a notion, the group invited others to join. They pulled out music they'd collected and in that moment created something wonderful.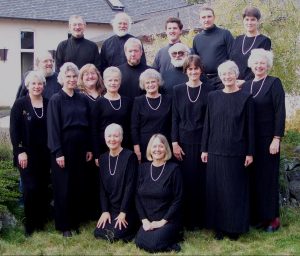 Small concerts sprouted up out of this, and for the next few years directing was shared by various singers of the small fledging group and it began to grow in numbers and passion becoming the foundation of RainShadow Chorale.
By 2001, the group numbered fifteen that gathered weekly and continued to expand, offering a variety of performances at local churches, retirement centers and private clubs. Encouraged by a growing and appreciative audience, the concerts were well attended and with enlarging repertoire and fine tuning, this passionate bunch was taking its place on the Olympic Peninsula as a premiere chorale.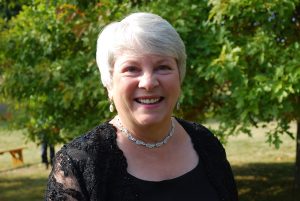 2002 – 2021: Rebecca Rottsolk, newly retired from two decades of conducting the Northwest Girl Choir in Seattle, had just moved to Port Townsend. Pianist Lisa Lanza was hired to play for rehearsals and with her exceptional piano skills, opened up extraordinary opportunities for the group. The shift from primarily a cappella to having a dynamic director/pianist team provided a dazzling array of performance possibilities.
More auditions followed and by 2010 there were enough members to take on some thrilling choral pieces, and so with Ms. Rottsolk's extraordinary artistic direction produced a major work – Mozart's Requiem, with a chamber orchestra and 45 singers.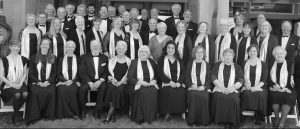 The performance of one major work prepared the way for another.  In 2014 we  gave three thrilling performances of Mozart's Grand Mass in C Minor for St. Mary's Star of the Sea Jubilee Celebration.
In November 2019, composer Jake Runestad was a guest conductor and led RainShadow Chorale in two of his pieces.  A brilliant piano solo of "Troubled Water" by Margaret Bonds was performed by Lisa Lanza.
2021: We were able to perform, fully masked to a masked audience, a concert entitled "The Promise of Living."  This was the farewell concert for Rebecca Rottsolk, who retired as RainShadow Chorale's Artistic Director and moved back to Seattle with her husband.
2022: Jolene Dalton Gailey was our guest conductor for Spring in a concert entitled, "The Illumination of my Soul" in May 2022.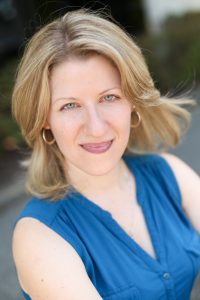 Laurie de Leonne is our new Artistic Director for the Fall of 2022 in "Songs of Shakespeare".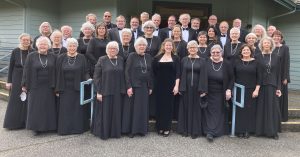 Rainshadow Chorale is here to stay with your continued support. THANK YOU to all of our friends, family and audience members and to our donors who make this all possible.
PAST CONCERTS
Between 1997 and 2001, RainShadow Chorale performed in a variety of venues. First Presbyterian Church, the Bay Club in Port Ludlow, Discovery View Apartments and others were our concert halls,  with free admission.
Oct 2001 – Quimper Unitarian Universalist Fellowship – Bach "Bourrée," Byrd "Mass for Five Voices," Lauridsen's "Les Chansons des Roses"
Feb 2002– QUUF and Trinity United Methodist Church, Sequim – Program: Bach "Jesu, Meine Freude" and Faure Requiem
Nov 2002– QUUF and Trinity, Sequim – "Sing Me to Heaven" – and "Missa Kenya"
Nov 2003 – First Presbyterian, PT – "Ceremony of Carols" and "Carols and Lullabies, Christmas In the Southwest"
Apr 2004 – The Beach Club, Port Ludlow, and Grace Lutheran Church, PT – "A Concert of Choral Songs and Dances"
Nov 2004 – Grace Lutheran Church – "Stars I Shall Find"
Apr 2005 – Trinity Methodist Church, "Sing Joyfully!"
Mar 2006 – Trinity United Methodist – "Mostly Mozart"
Mar 2007 – First Presbyterian Church – "I Dream a World"
Feb 2008 – QUUF – "Viva Italia"
Jan 2009 – St. Mary Star of the Sea Catholic Church and QUUF – "Baroque Treasures"
Dec 2009 – Chimacum HS Auditorium for Christmas concert with PT Community Orchestra, C Chorus, and RainShadow Chorale.
Jan 2010 – St. Mary Star of the Sea – "Wolfgang Amadeus Mozart Requiem"
Feb 2011 – St. Mary Star of the Sea – "Hail Britannia!"
Nov 2011 – St. Mary Star of the Sea – "Bach's Magnificat and Cantata No. 140″
Nov 2012 – QUUF – "Mainly Mozart"
Mar 2013 – First Presbyterian and QUUF – "Music for the Heart & Soul"
Nov 2013 – QUUF – "This Shining Night"
Jan 2014 – Holy Trinity Lutheran Church, PA – "This Shining Night" with NorthWest Women's Chorale
Jun 2014 – St. Mary Star of the Sea "The Jubilee Celebration Concert: Mozart Exultate Jubilate Motet and Grand Mass in C Minor"  Jubilee Singers and RainShadow Chorale & Friends
Nov 2014 – Trinity Lutheran Church, PA and QUUF – "Breaths…when the fire's voice is heard…"
May 2015 – Trinity United Methodist Church, PT and Holy Trinity Lutheran Church, PA – "For the Love of…"     NorthWest Women's Chorale and RainShadow Chorale
Dec 2015 – Chimacum HS – "Handel's Messiah" with The Community Chorus
Jan 2016 – Holy Trinity Lutheran Church, PA and QUUF – "I dreamed of rain…"
Apr 2016 – Trinity United Methodist Church, PT – "Four Pastorales" with Guest Conductor, Gil Seeley.
Nov 2016 – Lutheran Church of the Redeemer, Chimacum; Trinity United – Methodist, PT; Holy Trinity Lutheran Church, PA – "A Heaven Full of Stars
May 2017 – Lutheran Church of the Redeemer, Chimacum and Trinity – "Let My Love Be Heard"
Nov 2017 – Chimacum HS – "Luminous Night
of the Soul" and Mozart Requiem
Apr 2018 – Old Alcohol Plant – "At the Movies"
Nov  2018 – Trinity Methodist and Lutheran, Chimacum "All sounds became music"
May 2019 – Old Alcohol Plant – "On Broadway"
Nov 2019 – Lutheran Church of the Redeemer, Chimacum "The Secret of the Sea" with Guest Conductor Jake Runestad
May 2020 – Cancelled Concert, "Old Devil Moon" due to the Pandemic
Nov 2021 — Lutheran Church of the Redeemer, Chimacum – "The Promise of Living with Hope and Thanksgiving"
May 2022 – Lutheran Church of the Redeemer, Chimacum – "The Illumination of my Soul"
November 2022 – Lutheran Church of the Redeemer, Chimacum – "Songs of Shakespeare"
June 2023 – Lutheran Church of the Redeemer, Chimacum & First Presbyterian Church, Port Townsend ~ "The Seal Lullaby"